Support Bimkom
Support our activities and help strengthen human rights and civil society in Israel and the territories it controls. You may send your contribution to us in one of the following ways:
Tax-exempt donations can be made from the US through the New Israel Fund by clicking here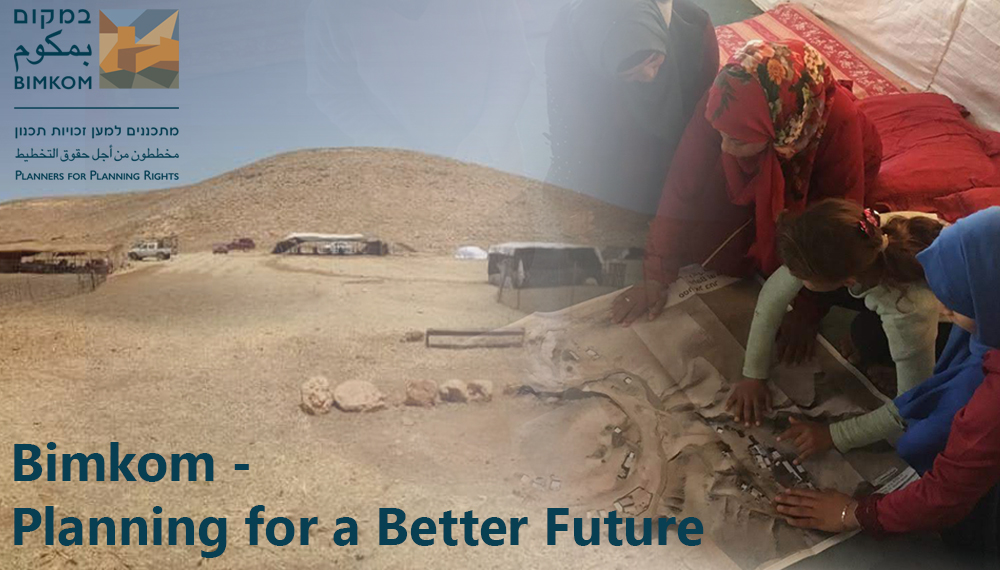 Check
By mail to:
Bimkom – Planners for Planning Rights
P. O. Box 8376
Jerusalem 9108301
Israel
Tax-exempt donations may be made from the United States via the New Israel Fund (NIF):
(please include: "DA Gift for Bimkom" in the memo line or in a letter with the check)
New Israel Fund POB 177
Lewiston, ME 04243-0177
USA
Tel: 212-6134400
Bank transfer
To bank account no. 78983128
Bank Mercantile Discount
Branch 017
1 Agron St, Jerusalem
Jerusalem 9426501
Israel
Swift code: BARDILITXXX
Adding markers to the map ...